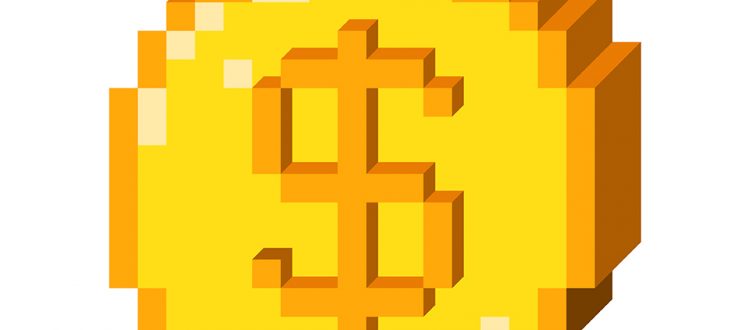 Video Games are Making a Comeback Thanks to "Ready Player One": Get Your Novelty Money Themed For It
The new movie, "Ready Player One" is blowing things out of the water at the box office and exceeding
expectations left and right. Those of us who have seen it are for the most part pretty amazed by it, and
those who haven't seen it but who have heard the buzz are wondering what this cool new movie is all
about. Furthermore, this film is getting us all very excited about video games again. One could say
that video games are making a comeback now thanks to the film and to other factors.
With video games comes more inspiration for creativity and imagination of all kinds, and so we start
thinking about other, cool ideas and gifts. The next time you are out video game shopping for that
special someone, consider getting them a cool, gag gift in the form of a video-game themed, novelty
million dollar bill! Fakemillion.com has a huge variety of themed novelty million dollar bills, all at
only one buck a piece! Some of our themes are:
And that is only a short sample of the styles and types of bills in stock at Fake Million. We have
something for everyone, video-game inspired or otherwise! You can custom build an order of multiple
bills, something for everyone!
Fake Money Makes Great Gifts
Fake money is a gift that keeps on giving, a fun gift that can be enjoyed for years. Whether it's classic
fake money in the "Million Dollar Bill" style or novelty money that has been custom-made with a specific style in mind, these are great gifts for anyone and everyone.
A comeback for video games thanks to "Ready Player One" gives us all great ideas for novelty money.
How cool would it be to give a friend or family member a video game for a birthday or holiday, but to
also include a novelty million dollar bill in the video game case? Not only that but to make it even
better how cool would it be to have that novelty bill custom made in a design of your choosing? Now
that would be the coolest gift ever!
Fake money and novelty money make great gifts in general because they come in all different styles
and can be customized to your interests or needs. You can order essentially any style or theme you
want from Fake Million, and if we don't have a specific style that you are interested in, we can
absolutely help you.
Novelty money can be used as party favors too, for your next big video game party. Now here's a great
idea! Because each bill only costs a buck, this is a great idea for making everyone at the party excited
about some "big bucks." You can buy a whole wad of these bad boys and not spend that much in the
process. Plus, with all the different styles available, you can get multiple different kinds to ensure
variety.
What Makes Fake Million Different
Fake Million is different from most novelty companies in our variety of bills and in our one-hundred
percent satisfaction guarantee. Our pricing is unbeatable as well, with each of our bills coming in at the
affordable price point of just one dollar a piece.
We keep our prices low because we know that most of our novelty money is being purchased as gifts
for family members and loved ones, and we love making our customers happy. We love knowing that
our customers are making other people happy too, by giving our awesome bills out as gifts!
Check out our website at fakemillion.com to learn more about what Fake Million is all about, how we
got started, what kinds of products we have, and what our company mission is all about. We want to
make as many people happy with our goofy, silly, fun gag gifts as we can, so check out Fake Million
today!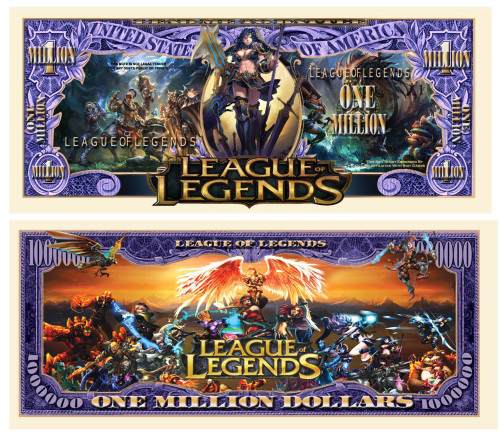 League Of Legends Million Dollar Bill
Special Million Dollar Bill featuring League Of Legends! This Million Dollar Bill is a must have for any fan or player of this multiplayer online battle arena video game! Great care and attention to detail makes this bill a high quality, collectible. 4 COLOR FRONT AND BACK PRINTING with great detail. Same look, feel and size as real money.