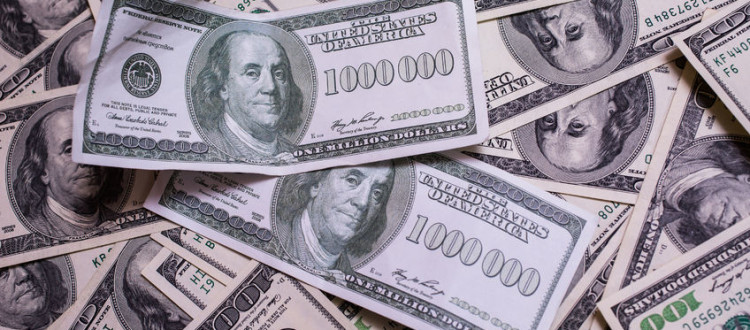 How to Use Novelty Money to Increase Your Social Standing this Holiday Season
The holidays are right around the corner, and the draw towards gift giving is at its all-time high for the year.  Rather than struggling with trying to shop, shop, shop till you drop, why not get a lot of your holiday shopping done in one place?  You might consider buying novelty money for some of your friends and family members this year, especially if you have loved ones who are guaranteed to get a laugh out of silly, gag gifts.
Do you want to be the coolest gift giver this holiday season?  Do you want to be the king or queen of stocking stuffers?  Giving the gift of novelty money can bump you up the social bar of awesomeness in the eyes of your friends and family members.  You can be, "That guy" who gave his mom a fake, million dollar bill with a striking Santa Claus on it.  Check out our Classic Santa One Million Dollar Bill for Mom's favorite simple gift this year.  Or you can be that awesome person who gives their sibling a whole stocking full of fake million dollar bills to roll in.
Fake million dollar bills like these are great for Christmas time.  Did you get roped into a Secret Santa this year?  Here's a great gift idea for your person, and heck why not get one for all of your co-workers?  They're only a buck after all.  Then you can be the cool kid in the office who was literally dropping stacks on their co-workers.
Our personal favorites this year for gift ideas are the:
Whether you have a Secret Santa game, a Yankee Swap, or you just feel like showing a little extra love this holiday season, consider some of our fake million dollar bills.  This is the way to give great gifts and on a budget too!  Shopping with us is a sure way to save time and money.  You can pick out about a dozen or more fake bills with different recipients in mind and place your order in just a few minutes.  Much better than fighting the mall craze and barely getting out with your life!  Plus, these bills are funny, and we have dozens upon dozens of designs to fit almost every taste and interest.