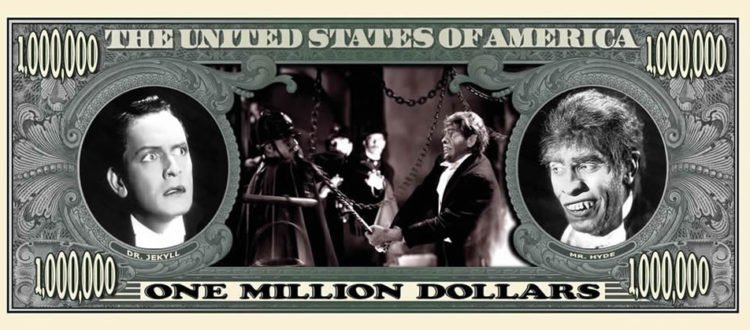 Horror Lovers Rejoice: Fun Fake Money That Will Give You Chills
We all remember the good old classic horror films.  Spaghetti intestines?  That stuff was classic!  Now, you can give the gift of horror to your local horror buff with fake million dollar bills, printed with legitimate imagery from some of the best horror films ever created.  Now, thanks to the guys at fakemillion, you can own a little reminder and souvenir of these great movies that are icons of American cinematography.  These bills are great gifts for yourself or a friend, and they remind us of movies that keep us up at night!
These fake million dollar bills are great gifts too.  Heck, you can get a few for yourself, and then get a few for your friends too.  And they only cost a buck a piece too, so the price is just about unbeatable.  There are many other horror bills to pick from too, from The Hunchback of Notre Dame, Phantom of the Opera, the Mummy, Wolfman, and the Invisible Man.  Also, if you're having a horror movie marathon, why not give these out as party favors too?  They'd be great for it!