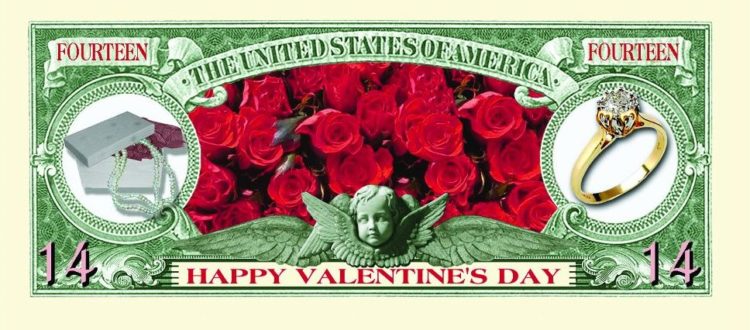 Fake Money CAN Buy You Love: 5 Fun Valentine's Gift Ideas
Fake money and novelty currency put meaning in the phrase, "Money can buy you love." Now, with fake million dollar bills, you can use these beauties as great gifts for this Valentine's Day.  Valentine's Day is right around the corner, and this year would be a great year to give the gift of love, and what better what to do it than with novelty money? Novelty money has a similar feeling as giving real money, but there is more sentiment and personality behind it, and as each bill of fake money only costs a buck, this route is a lot more affordable to you, the gift giver.
For some great ideas for what to get your sweetheart, friends, family members, loved ones, co-workers, and associates this Valentine's Day, check out these great fake money gift ideas:
The above list offers just a few ideas and pleasantries for Valentine's Day gift ideas. But with hundreds of different bills to choose from, the sky is the limit!